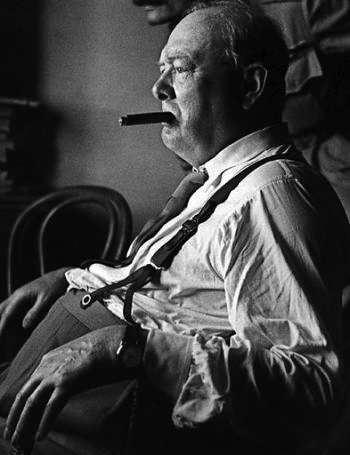 Our Beloved Winston "No I don't look like Hitchcock" Churchill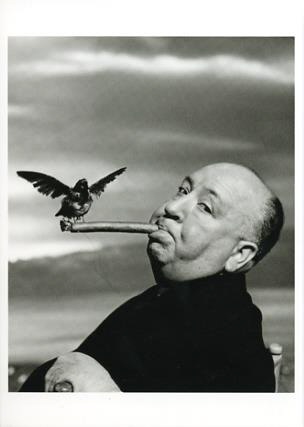 As the news states, a "Churchill" is a size of cigar. Now it is a brand name...
But I really think I just wanted to post the cool photo by Philippe Halsman of Alfred Hitchcock (1962).
Cigar maker Davidoff launches new 'Winston Churchill' range
GENEVA (AFP) — Iconic British wartime leader Winston Churchill will have two cigars to his name after Swiss manufacturer Oettinger Davidoff said Thursday it is launching a new brand bearing his moniker.
The Churchill family has given the Basel-based company exclusive rights to produce, market and distribute cigars, cigarillos and smoking items with the "Winston Churchill" brand, company boss Reto Cina said in a statement.
In common cigar parlance however, a "Churchill" is a Cuban Havana cigar measuring 178 mm by 18.65 mm.
Oettinger Davidoff has not produced any Havana cigars since a dispute with Cuban manufacturers in the late 1980s.
The company said its new range of Churchills would use tobacco grown on plantations in the Dominican Republic, Peru, Nicaragua and Ecuador.
Winston Churchill was British prime minister from 1940 to 1945 and again from 1951 to 1955.
He was famous for his defiance of the Nazis following the fall of France in 1940, his stirring oratory and trademark cigar and "V for victory" sign.
In 2002, a BBC poll with more than one million votes saw him voted the Greatest Briton of all time.