Many of you are familiar with Keith McMullen, co-creator of the name pfMENTUM, co-founder of the original pfMENTUM newsletter and co-director of the Ventura New Music Concert Series/Festival from 1995 until its demise when I left for UCSD in Fall of 2007. Well, besides music, we have a few other interests in common. Today I received this package in the mail: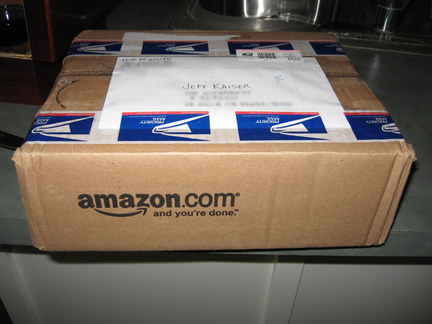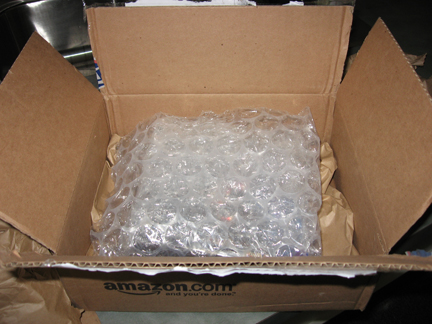 ah! Nice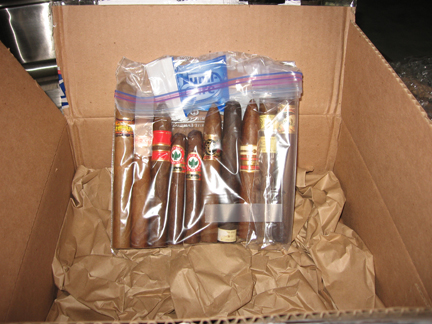 At home in my humidor: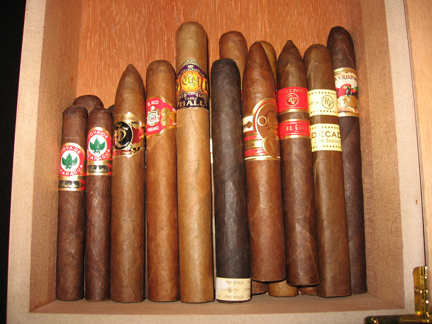 El Rico Habano Corona Suprema
Gurkha Castle Hall Churchill
Joya De Nicaragua Antaño 1970 Machitos (2)
Oliva Serie V Torpedo
Rocky Patel Connecticut Toro
Rocky Patel Decade Toro
Rocky Patel Sun Grown Torpedo
Rocky Patel The Edge Maduro Toro
San Cristobal Monumento
Sol Cubano Cuban Cabinet Torpedo
A brilliant selection of exquisite cigars...as a once a week smoker, these will last the quarter...awesome. Thanks, Keith, for a truly appreciated and wonderful gift!