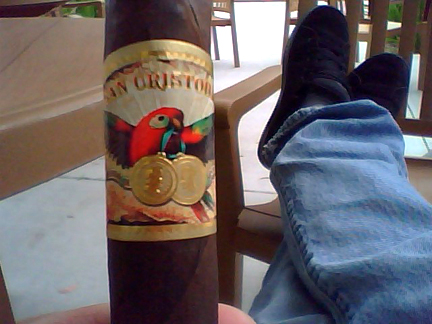 Cigar review number one from the group of of latest Nicaraguan cigars Keith sent my way.
The
San Cristobal Monumento
is made by one of my favorite cigar companies, Ashton.
Being a fan of Ashton (I had a VSG torpedo at
Nat Sherman's
the other day in New York), I was really looking forward to this. BTW, Nat Sherman moved since I was last there...! It is on the opposite corner where it used to be, on 42nd, a bit off Fifth. A real nice new location, but, they now charge twenty-five dollars to sit in their lounge. A bit of a ripoff, I think. But, you can still have a smoke in the shop, though.
At Nat Sherman's last week: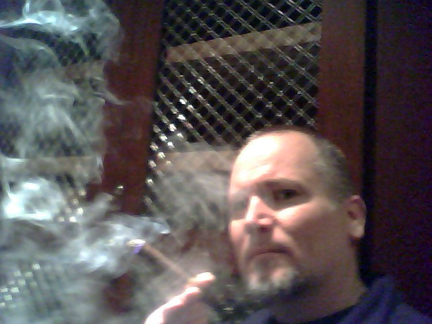 Anyway, the San Cristobal fantastic smoke. Strong, flavorful. The strength took me a little by surprise at first, but then the notes of chocolate, espresso, nuts...spices....a most delicious finish.