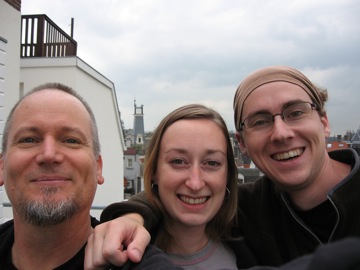 Me with
Dana Jessen
and
Mike Straus
on the roof of their house
(Click on any image to enlarge)
It was very nice to see Dana and Mike, I met them last year at this time, when they were both here as Fulbright Scholars. They came and saw David Borgo and I play at STEIM. Things worked out, they are still here, studying and working away.
It has been a very busy time for me here, contrary to what many of my friends think, I actually did come here to work. I've been writing in the mornings and working in the studio in the afternoons. But I am finding plenty of time to explore and check out this fine city.
Friday I had a great time with the
ICP
. Mary Oliver invited me to dinner and the shows and I liked it so much, I went again Saturday. Great to see friends that go back ten plus years now. Michael Vatcher showed up both nights and we got lost in a good chess game. Before attending the concert Saturday, I also met my friend and fellow composer Trevor Grahl who is now studying here after completing his Master's at UCSD. Sunday, after writing, I had a nice hang with Jodi Gilbert at the Absinthe store and Michael Moore at his house...and then back to writing. Monday was a blitz day, getting documents and packages that needed to ship immediately, nutty stressful day. Today was a bit more mellow, worked in the studio all day, met with Alex Nowitz and had coffee. Nice time.
Tomorrow will be a wild day, BUT it will be a blast...ends with a trio performance of myself with Michael Moore and Michael Vatcher at STEIM. That should be fun.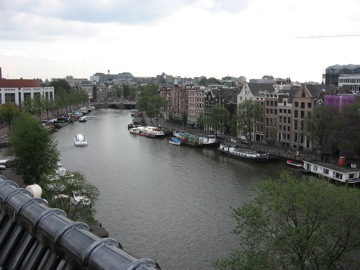 More from the roof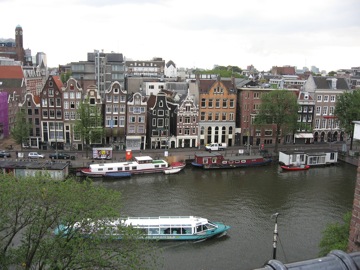 From the roof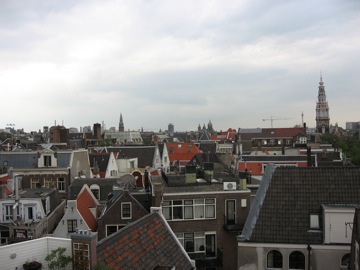 from the roof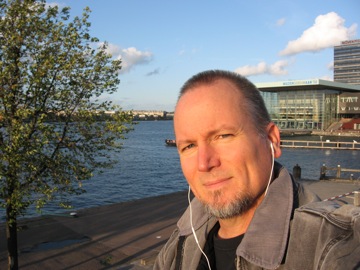 Walking to the Bimhuis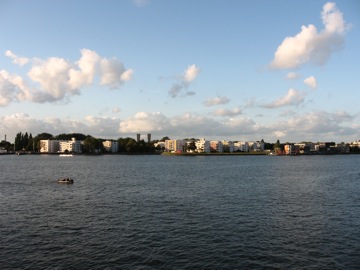 more...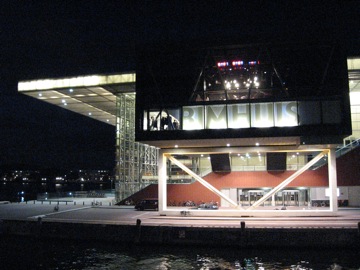 Bimhuis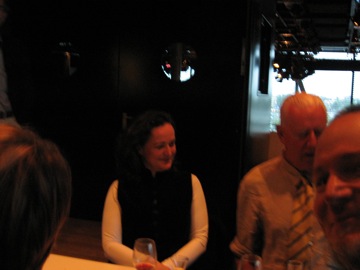 Dinner with the ICP, that is Susanna and Han.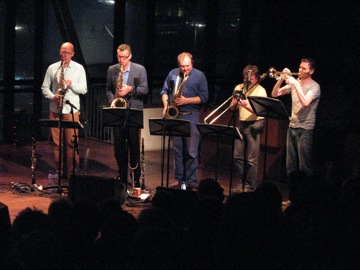 Michael Moore, Ab Baars, Tobias Delius, Wolter Wierbos, Thomas Heberer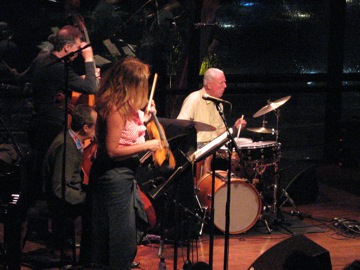 Ernst Glerum, Tristan Honsinger, Mary Oliver, Han Bennink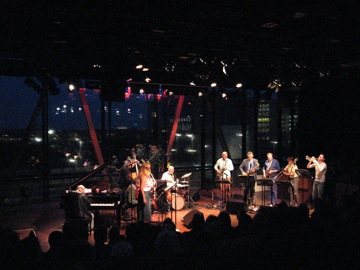 Misha Mengelberg far left....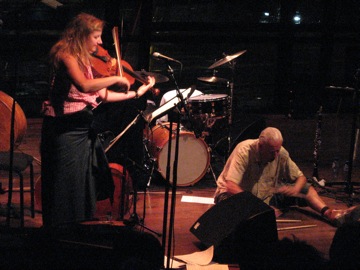 Mary Oliver and Han Bennink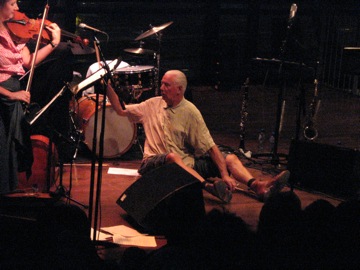 Mary and Han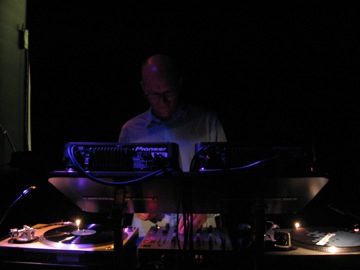 DJ Michael Moore, did a great job as DJ at the post-gig hang at the Bimhuis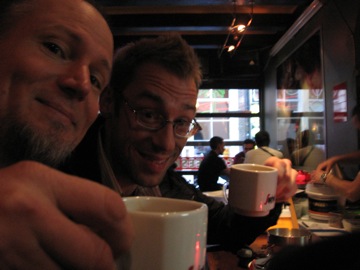 Having coffee with Trevor Grahl