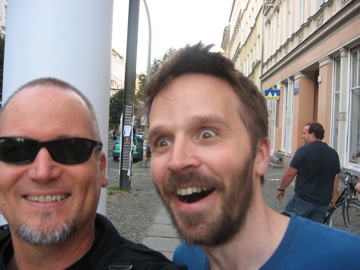 With
Roy Carroll
, post-caffeine in Prenzlauer Berg. I met Roy when we both were playing at the Sparks Festival at UMN, Minneapolis. An awesome musician from Ireland, who has settled down in Berlin.
Mostly studying, or should I say, trying to study for my qualifying exams...but still getting out and about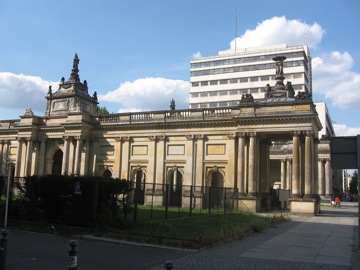 I'm still in wonder that walking around randomly...you still see this amazing architecture.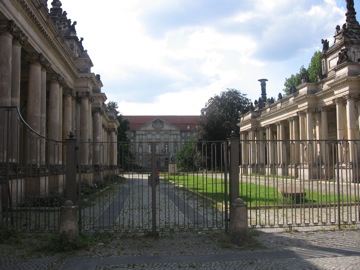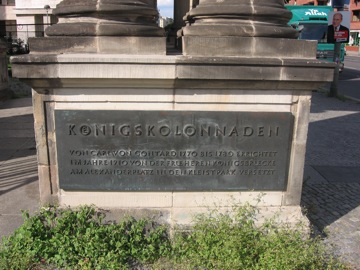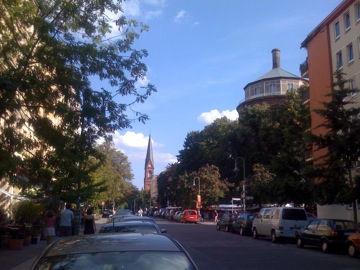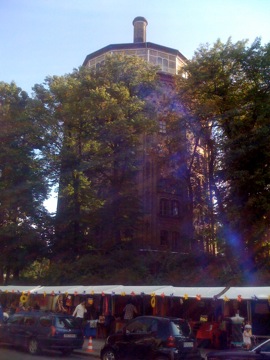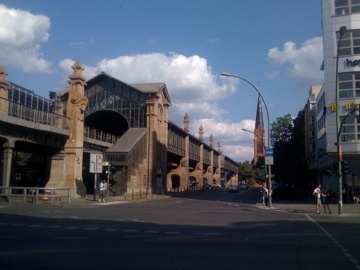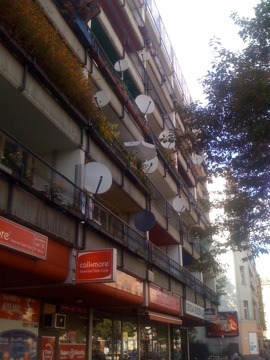 satellite dishes everywhere...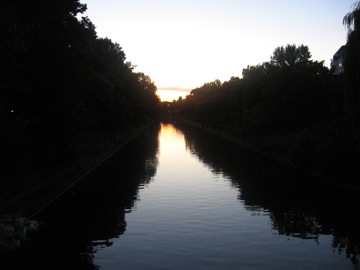 Palindrome from a bridge in Kreuzberg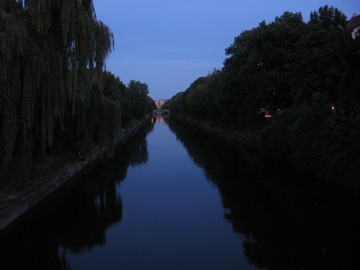 looking the other direction...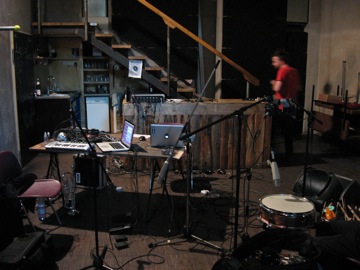 Ausland recording session...This session was a true joy. It is awesome to have this time, to do concerts and record with such fine musicians who are also just plain nice people as well.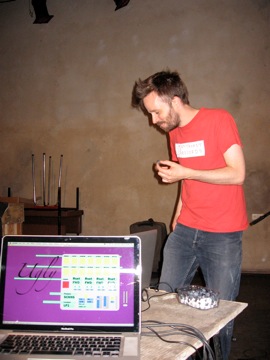 Roy setting up for trio recording session with...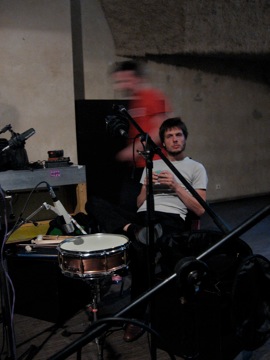 Hannes Lingens, snare drum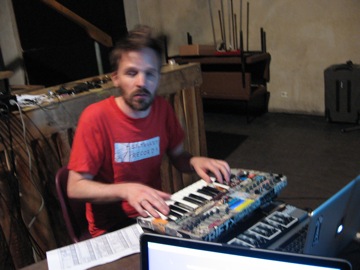 Roy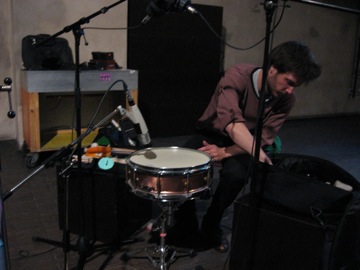 Hannes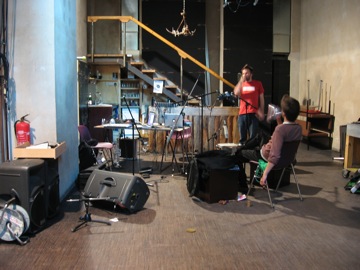 Hydrating post take one...